Product Donations

Gleanings mission is to feed the needy of the world physically and spiritually, so we build relationships with faithful ministry partners who will share the gospel of Christ and show people God's love along with providing food.
DONATE PRODUCTS TO GLEANINGS:  To donate product contact Procurement at (559) 397-0472 or email [email protected].

RECEIVE PRODUCTS FROM GLEANINGS:  To inquire about receiving food for your ministry contact Distribution at (559) 397-0472 or email distribution@gleanings.org.  If you are interested in becoming an approved Gleanings ministry partner for distributing food, see our online Application for Ministry Partnership.

MORE ABOUT GLEANINGS:  Gleanings For The Hungry is a volunteer-run, non-profit 501(C)(3) organization dedicated to feeding the hungry physically and spiritually. Gleanings full time staff is not paid a salary; each staff member is responsible for raising their own support. Gleanings functions strictly on donations.
By partnering with Gleanings you will impact people's lives. All your donations go to feed the hungry. If you have special requirements regarding your donation, we will work with you to meet your requirements.
Organizations donate a wide variety of products, such as: peas, lentils, rice, dehydrated vegetables, potatoes, pasta, beans, and more. With the help of our volunteers, we use product donations to produce and package a nutritious dry soup mix, then in co-operation with our ministry partners, ship the food to feed the needy in over 80 different countries.
Other shelf-stable food donations are given, such as: oats, dried fruit, energy bars, cooking oil, flour, nuts, raisins, and other nutritious products. All products donated will feed the needy. Do not hesitate to call us if you have something you are willing to donate.
Gleanings accepts a wide range of products.  We regularly receive bulk quantities.  We also accept prepackaged products.  Both large and small quantities are welcome.  We are able to pick up product donations from most locations in the U.S. and Canada.
Gleanings also welcomes donations of vehicles, tools, and equipment that can help us produce and distribute the food. All donations are tax-deductible.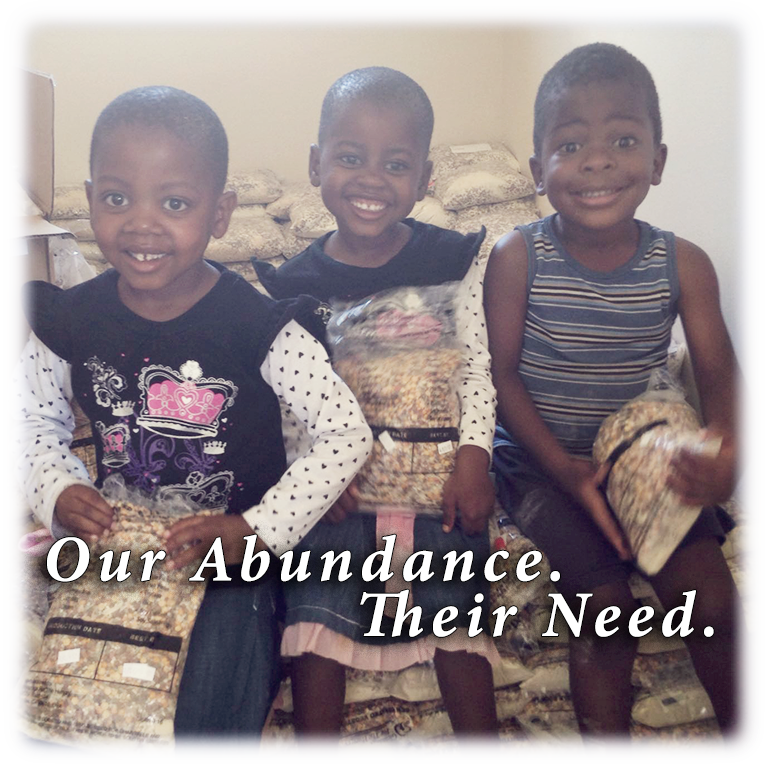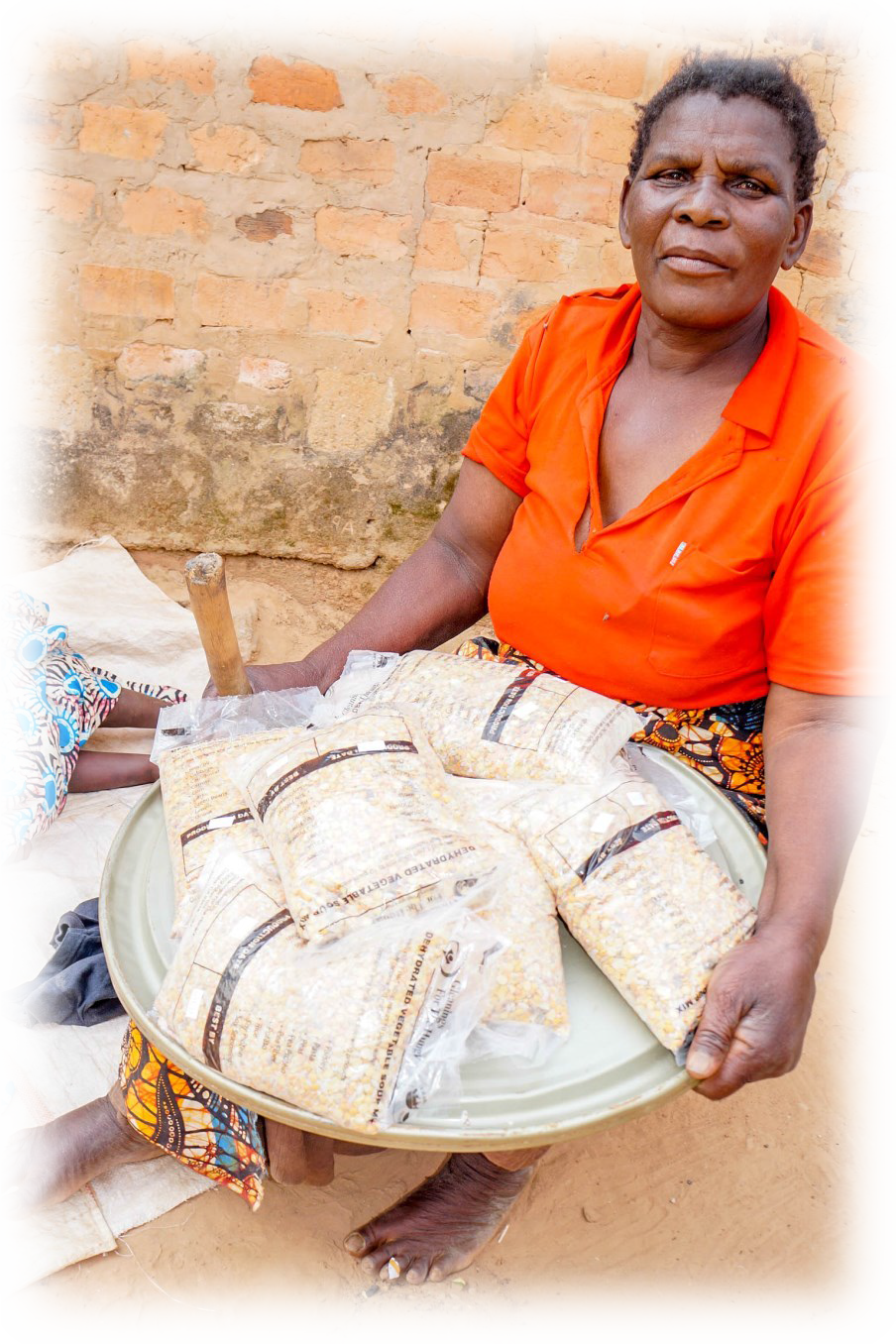 KENYA. A partner ministry who distributes our food in Kenya brought about more than relief to hunger. The Pokot and Turkana communities once raided each other, stealing cows and goats, sometimes resorting to killing for animals. A long-needed bridge brought peace between the two warring communities as they came to receive food from a common point.
ZAMBIA. Beatrice Muleya was widowed in 1999. Four of Beatrice's 12 children have died since. Beatrice's small two-room house accommodates 17 grandchildren of various ages. One room serves as both kitchen and bedroom for the grandchildren. Beatrice used to depend on well-wishers to help feed her large family. Because of her health challenges, generating income proved impossible. With the soup mix given to her, Beatrice's family is able to feast on two meals a day.
UGANDA. Peter's dream is to become a doctor, but his dream seemed to fall to pieces when his parents died. At 11 years of age, Peter was forced to work collecting water for people. The money he was given was handed off to his grandmother to buy food. Despite this arrangement, Peter was always hungry and had no one to look out for him as he worked. He resorted to sleeping in bushes and eating from garbage dumps. He was eventually noticed by Ruth Nakamya, a caregiver from a Gleanings' partner, Hope for New Life. Now Peter is a happy, healthy boy eating three meals a day. Peter said, "Before I came to this Kinship Center, I did not know who Jesus was, but I met Him here."