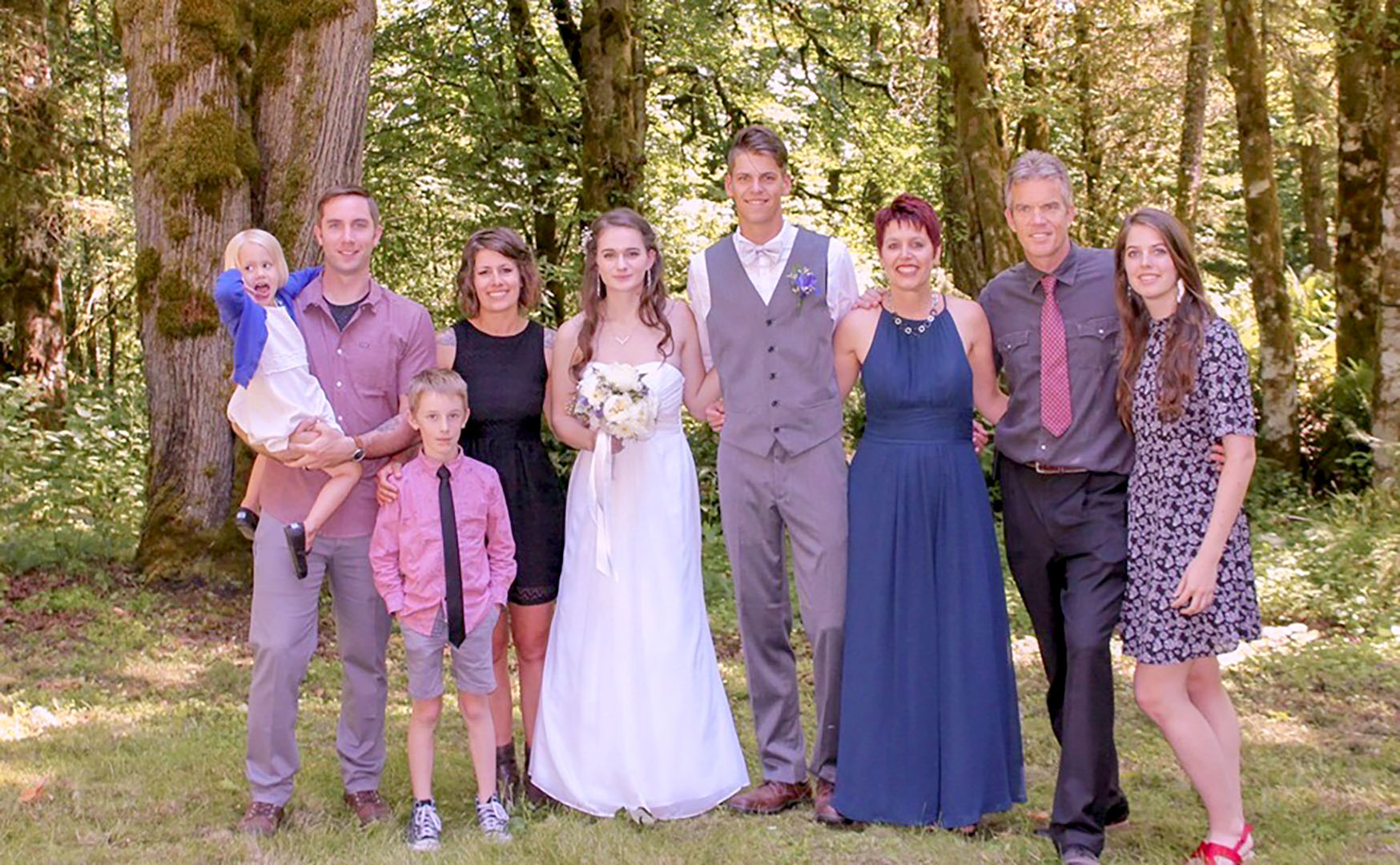 Fritz & Cindy Meier
Directors
Fritz and Cindy, our base directors, oversee all aspects of the ministry.  Their oldest daughter, Cherise, is married and has two children. Tiffany is a talented artist and attending college; her card collection can be found in the office and on Gleanings' website.; Philip recently married; he works and lives in Washington. All their children have completed a Discipleship Training School. The Meier family lead worship together and have traveled worldwide leading outreach teams. They have been at Gleanings since 2003.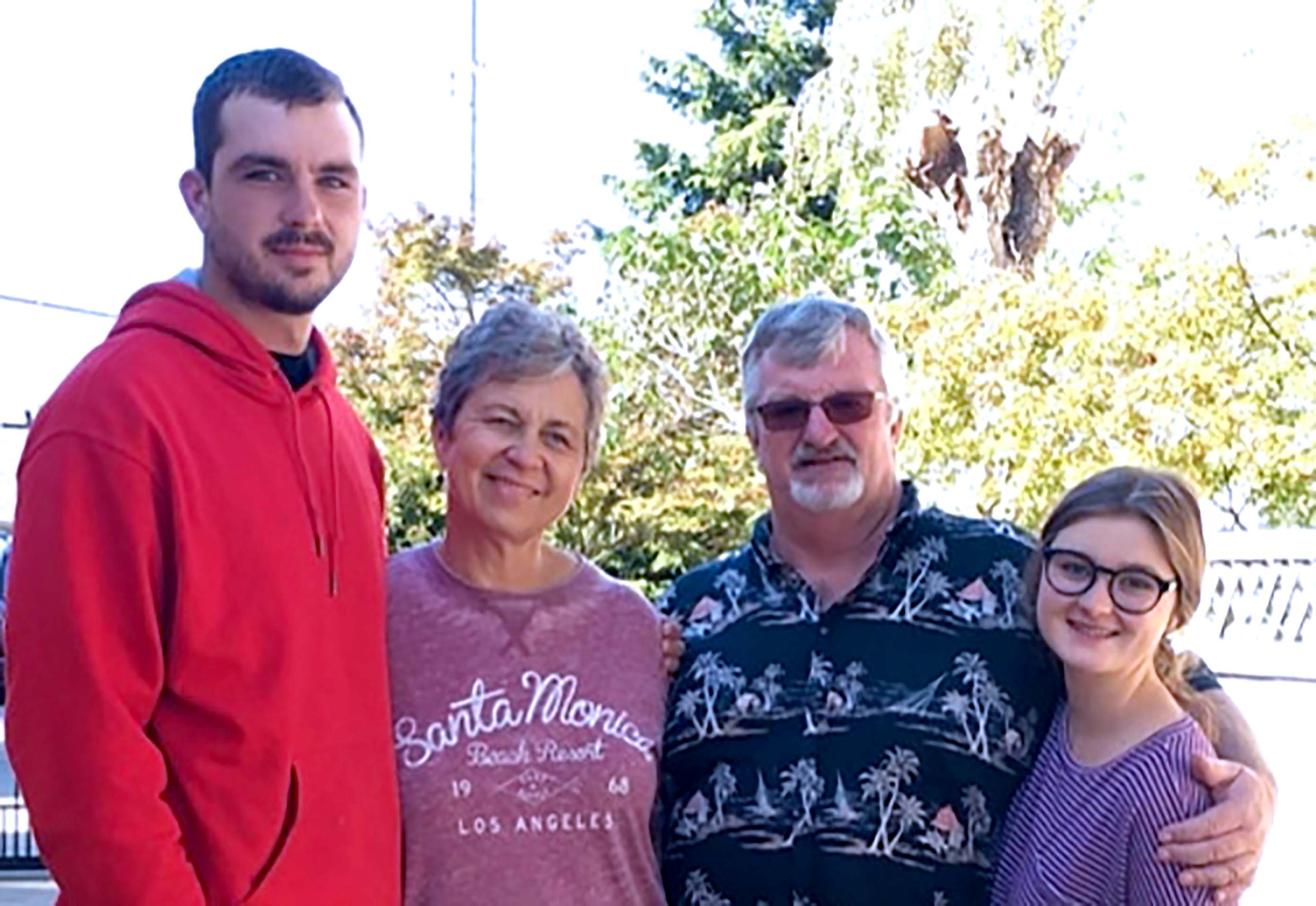 Rod & Colleen Lawrence
Rod and Colleen come to us from Dawson Creek, British Columbia, Canada. Their son Kent plays football in Canada; their daughter Kaleigh attends Vanguard University. Rod supervises truck maintenance and woodworking, as well as overseeing ministry to our backpackers. Colleen is part of our leadership team, and oversees various aspects of the ministry. They have been working at Gleanings since May of 2005.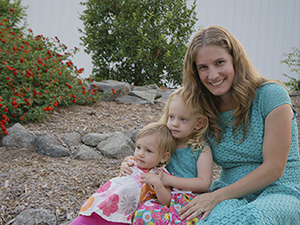 Eliane Erickson
Eliane is from Switzerland. She completed her Discipleship Training School at Gleanings in February 2008 and joined our staff in September that year. Eliane later married Randy Erickson, who passed away in May 2016. Eliane is here with her two daughters, Liana and Timea. She leads worship and helps in the office.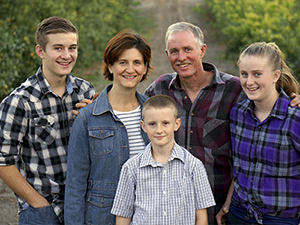 Sheldon & Carol Munro
Sheldon and Carol Munro completed their Discipleship Training School at Gleanings in 2007. They moved here, with their three children Seth, Kalina, and Kaiden, from Dawson Creek, British Columbia, Canada and came on staff in June 2010. Sheldon is part of our leadership team, supervises volunteer assignments, and oversees base maintenance. Carol home schools Kaiden, and is our booking clerk; she work with our volunteers to determine when they can serve at Gleanings.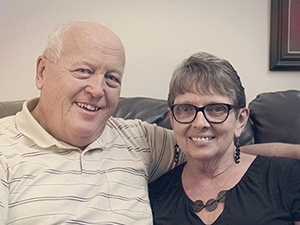 Al & Norma Gove
Al moved to Gleanings from Anaheim, California in 2002 and completed his Discipleship Training School in Kona, Hawaii in 2008. Norma came from Belfair, Washington to attend her DTS at Gleanings; after graduating in 2010 she became a staff member. They were married at Gleanings on October 23, 2010; between them, they have ten children and six grandchildren. Al keeps the peach and soup plants operating and works in the shop. Norma is our kitchen manager.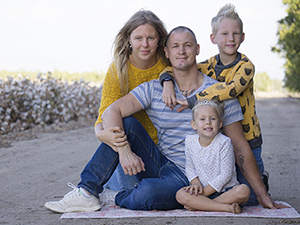 Henrijs & Ilze Janbergs
Henrijs and Ilze completed a Discipleship Training School in Latvia; and first joined Gleanings' staff in 2007. They served two years, then were forced to leave because of immigration issues. After much prayer, and God's favor, they returned in 2011. They have two young children, Magnuss and Stella. Henrijs serves in the soup plant; Ilze works in the Finance department.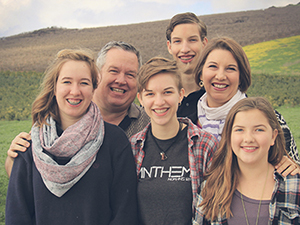 Mark & Lori Ragains
Mark and Lori Ragains and their 5 children attended a DTS in Colorado Springs, Colorado in 2007. They moved to Gleanings with four of their children from Orange County, CA. and came on staff in Dec 2015.  They  adopted 5 young adults into their family, and have 3 grand children.  Most of their kids are in here in California.  Alex, Amie, and Katie live with their parents and help with various aspects of the ministry.  Mark works in the office managing the IT and Media related work.  Lori takes care of homeschooling the girls, is one of our cooks, and is a contributing writer/editor for the newsletter.  Together they help lead YWAM United – a group of YWAM bases working together to seek God and have a greater impact in missions.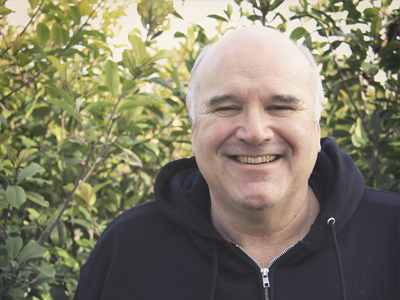 Bruce Eckhoff
Bruce is from Armstrong, British Columbia, Canada. In 2009, he graduated from his Discipleship Training School in Kona, Hawaii. Bruce has three children and four grandchildren residing in British Columbia. He joined our staff in January 2016 and serves in our Procurement Department.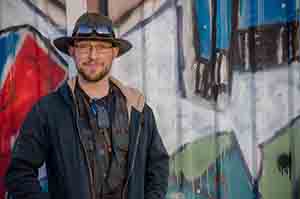 Tristan Piepmeier
Tristan would like to tell you a little about himself: "Hey, Tristan P. here, from Yosemite, California. I completed my Discipleship Training School at Gleanings in March 2015, where I also accepted Christ; my outreach was to Kenya.  I then spent six months at YWAM Kona, before coming here on staff in November 2016." Tristan is working in the landscaping department and with various maintenance projects.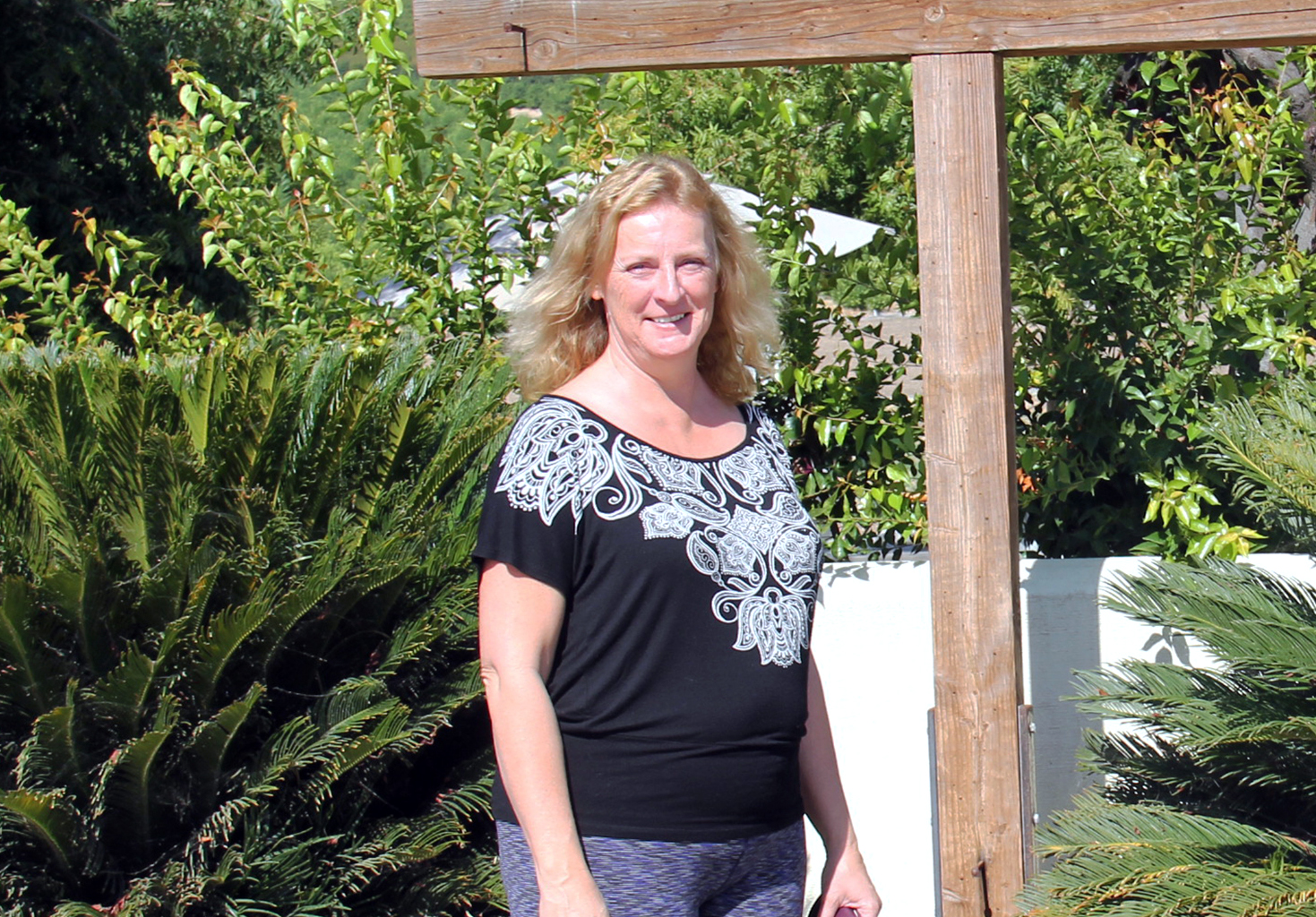 Susan Ross
Susan Ross is Canadian, from Mission, BC.  After completing her Discipleship Training School in Kona, Hawaii in January 2016, she came on staff in November 2016.  She manages the quilt room and serves in reception. Sue has five sons and five grandchildren back in BC.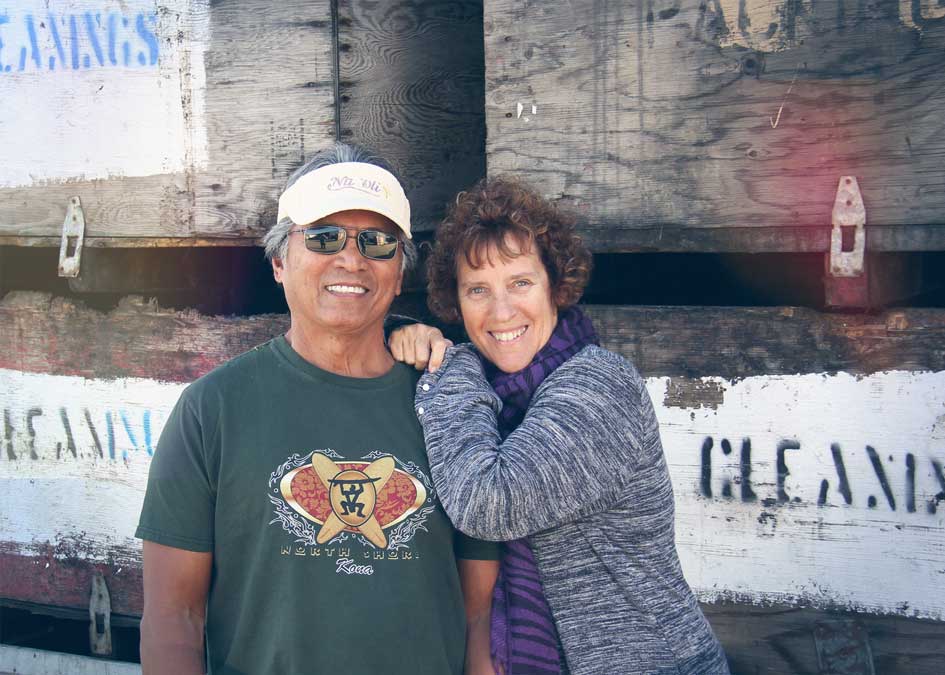 Jerry & Cynthia Viernes
Jerry is from Hawaii; he attended his Discipleship Training School (DTS) and School of Biblical Studies (SBS) at YWAM Singapore in 1989. Cynthia spent most of her life in Spokane, WA; she has two daughters and eight grandchildren. Cynthia completed her DTS in Oxford, NZ in 2015. The couple met while serving at the Kona YWAM base, in 2016. After getting married, they spent a year getting to know each other, then joined our staff at Gleanings in March 2018. Jerry works in grounds and maintenance; Cynthia serves in housekeeping and in the office.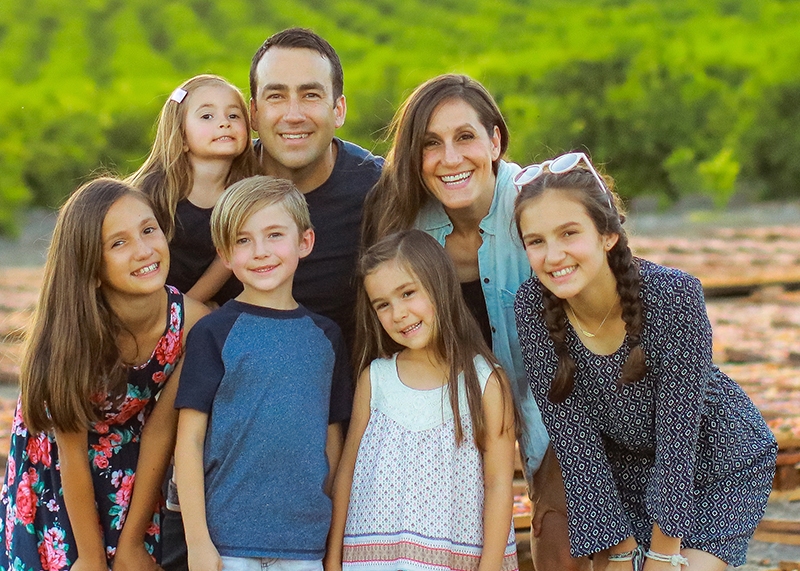 Andy & Chelsea Rotunno
Andy and Chelsea Rotunno are both from Southern California. For ten years they led volunteer teams from their church in Burbank, California to serve at Gleanings before they decided to attend a Discipleship Training School in 2017 as a family. They joined Gleanings staff in March 2018. Andy and Chelsea are excited to be part of the Gleanings staff family and serve the Lord together. Andy directs our summer staff internship program and serves in the procurement department. Chelsea ministers alongside Andy and contributes with her writing talent.
Daniel Davenport
Daniel is from the Pacific Northwest state of Oregon. Daniel graduated from his Discipleship Training school in June of 2018 at YWAM Amsterdam in The Netherlands. He traveled to Israel, Mongolia, and Kyrgyzstan during his outreach. Daniel has been volunteering in the summer fruit season here at Gleanings since 2004, in 2014 he came back as one of our summer staff interns. In 2019 he was part of the summer staff leadership team. Daniel will be staffing our DTS and summer staff programs.