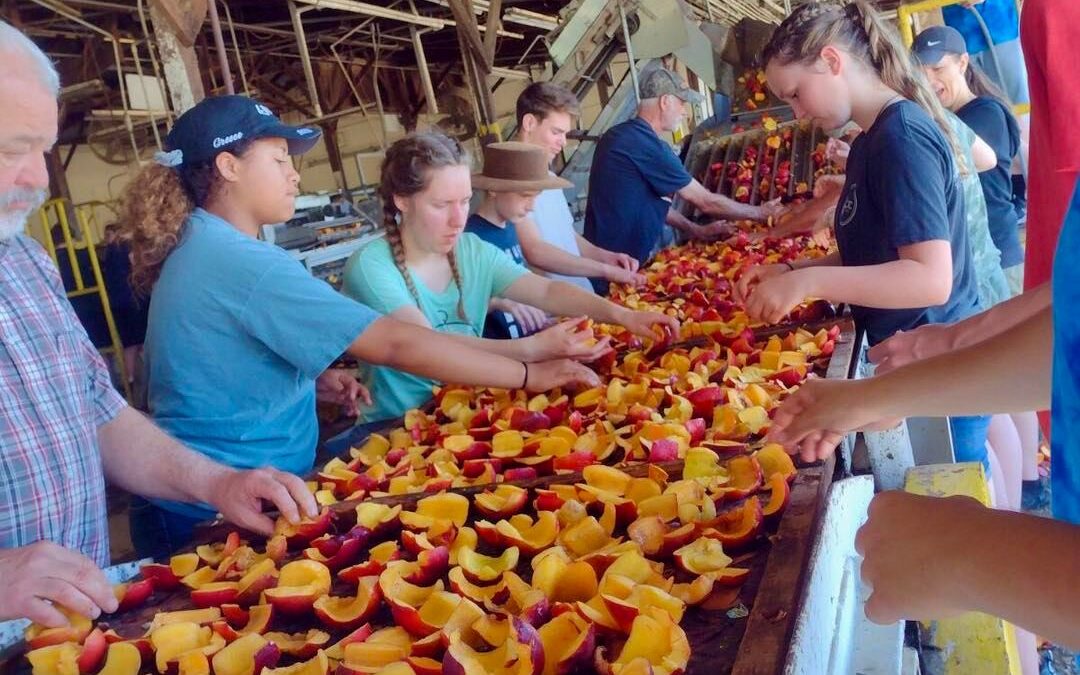 PEACH SEASON, Day 1! Throw Run Fix 2022
– The Summer Staff introduce themselves after worship, if you need help look for the young people in the bright blue shirts.
– Andy used a visual aid to demonstrate how sin binds us, and how we are to throw it off!
– The first peaches roll down the line, are pitted, and loaded on trays to dry in the sun.