Gleanings for the Hungry
As a mercy ministry of Youth With A Mission, our mission is to feed the hungry of the world, both physically and spiritually. A large part of fulfilling our mission is the procurement and production of shelf-stable food. In the summer, we dry peaches and nectarines that are not pristine enough for sale. Year round, we produce a dehydrated soup mix, mostly from donated products. We are a destination for all ages to come and volunteer, working together for eternal impact in a hurting world. Everything we produce is given free of charge to partner ministries around the world, to be distributed in impoverished areas, with the love of Jesus.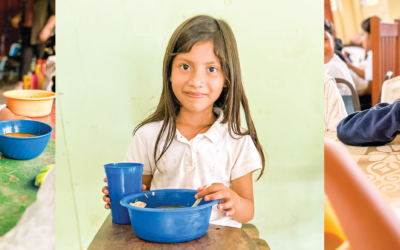 I had the privilege to travel to Nicaragua last month. Since the COVID pandemic began I have not visited any Gleaning's partners, so I was excited to once again be with the people who use our food. Nicaragua is a beautiful country with many poverty issues. The two...
read more
Sign up to our newsletter